First click on "Find AA Meetings" in the Menu bar 
First Column allows you search by either a word or Location.
You can enter in a word like "Horizon" and Groups with the word Horizon appear
or
Click on Magnifying Glass.
Choose "Near Location" and enter in a City for example "Ponder, TX" and groups within 10 Miles of Ponder will appear.  You can change distance from Location such as 1 mile, 2 miles, 5 miles, 25 miles, 50 miles.
Second Column allows you to filter your search by City
Third Column will start with Today's Day but you can filter by any day or All Days
Fourth Column will filter your search by time of day or choose upcoming option for meetings still upcoming today.
Fifth Column allows you to search by Meeting Type, Open,  Women, Big Book, etc.
Sixth Column allows you to switch between List and Map View.  Both are handy depending on what you're looking for.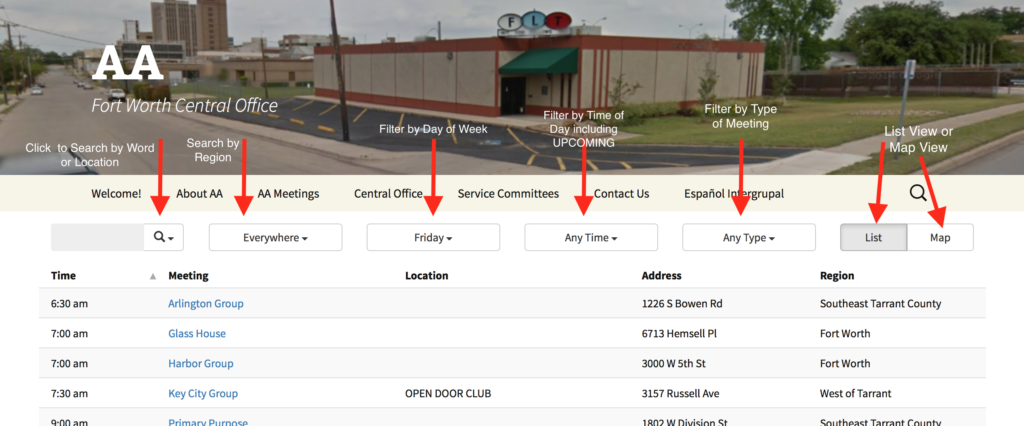 Click on Image to expand

---
Hope this helps.
Yours in Service,
FTWCO Webmanager